LET US BRING THE ART TO YOU!
Art Lab in the School provides visual arts programs taught by artists for students from Pre-K up to highschool, in Windsor - Essex and beyond.
Our mission is to bring more creative art back into education by making it more accessible. Due to the lack of art in the school system, financial restrictions, or even family support, so many individuals are not given the opportunity to explore their creative talents and skills.
A trained artist, educators, and students work together in partnerships ranging from one class, several weeks to several years. These partnerships provide students with avenues to explore and develop their creative potential and of course have fun and enjoy themselves. Ontario Curriculum is considered in the planning and implementation of programs.
Why bring The Art Lab into education?
Creativity is considered to be one of the key skills necessary to prosper in our society, and one of the best ways to nurture this is through arts education. There is substantial evidence showing that arts education encourages peer engagement and achievement.
The Art Lab not only creates memorable and FUN experiences for students, but it is also a learning opportunity for educators. The Art Lab team is a learning tool on how to be resourceful within your own space with the materials that you have at hand. Not to mention the colour and excitement that will fill your classroom!
How does it work?
We have three options for services:
1 Visit a month (9 sessions)-Two experienced staff members from The Art Lab will bring one art project per month to your classroom. Project will be determined depending on the program you choose below. $599.00 +hst
1 visit every 3 months (3 sessions)Two experienced staff members from The Art Lab will bring one art project every three months to your classroom. Project will be determined depending on the program you choose below. $399.00 +hst
By Appointment - Is there a workshop you are interested in trying? Depending on your class size, 1 or 2 of our art educators can come to your location for a one time visit. $250.00 +hst
Arts programs in schools also help children learn to express themselves, how to work with others, an opportunity to take risks, and to learn about their own cultural traditions as well as others.
Explore our Programs
Art Adventure Around the World
Participants will explore styles and techniques from multiple cultures and throughout different time periods, such as weaving dream catchers, painting Moroccan textiles, folding Chinese paper lanterns, and many more. Each session the participants will be able to experience a new piece of the world. This is beneficial for building an extensive global visual vocabulary.
Science and Art is very smart!
This package is best for ages 4-7 years. We explore various relationships between art and science that is engaging and exciting for both student and educator. Each session every child will be actively engaging in our hands on art projects. For this program we are playing to learn!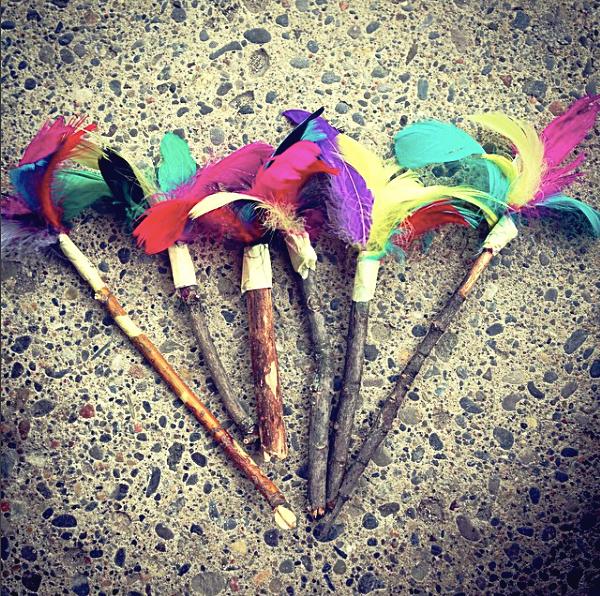 The art we create and enjoy is all about being resourceful. We take everyday items such as recyclables straight from our own classrooms to the sticks and pebbles outside. Using everyday craft items you already have such as scissors or glue (we supply the paint!) we will transform our "trash" to treasures! This is a great opportunity for your staff members to gain knowledge in how to work with the supplies they have at hand so we can all save some money and make more art!